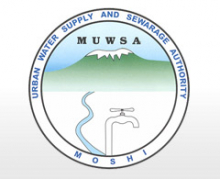 MOSHI Urban Water and Sanitation Authority (MUWSA ) has been crowned as the best performer in the urban water authorities category for the year 2018/19.
It has, accordingly been given and awarded a certificate, with itself promising not to be carried away by the compliments from the Energy and Water Utilities Regulatory Authority (EWURA).
At a recent ceremony held here yesterday, the Northern Zone Manager for EWURA, Engineer Lorivii Long'indu hailed MUWSA, calling upon it and Arusha Urban Water and Sanitation Authority (AUWSA) to sustain good performance on issues related to customers' complaints over dubious water bills.
Engineer Long'idu, who issued the award and the certificate, noted that clients had the right to be offered excellent services by the bodies that should offer standard services, ensuring that the supplied water was adequately clean, and the consequent bills issued at each end of a month were correct.
MUWSA was also awarded for charting out a good strategic plan for the year 2018/2019 in accordance with EWURA guidelines.
The zonal official said that some people had raised complaints over water bills issued that did not conform to the quantity of the water they were supplied with.
He said that directors of the bodies should liaise and figure out how to tackle the challenges.
"I am requesting the directors to tackle the challenges and give excellent services to our customers so that the community sustains its trust in you regarding water supply and billing," the engineer said.
He cautioned the authorities which received the awards not to be carried away by the 2018/2019 honour, but instead invest more efforts to ensure that they serve their customers well.
MUWSA Board of Directors Chairman, Professor Bakari Kidegesho, thanked EWURA for appreciating their good services and giving them the award and a certificate.
He said these would be an incentive for them to increase their efforts in the water and sanitation sector.
He characterised MUWSA as a 'college' that produced best executives in the country, saying it would sustain the status so that they serve customers countrywide efficiently, beyond Moshi.
Authorities that have been cited as performing well in national projects are Kahama -Shinyanga Water Supply Authority (KASHWASA); Masasi -Nachingwea Water Supply Authority (MANAWASA) and Chalinze Water Supply Authority.
As for town and district water authorities, the best performers were Makambako, Mikumi and Biharamulo.
AUWSA Board of Directors Chairman, Engineer Richard Masika, said the authority had plans to ensure it supplies enough and clean water to all areas in the city as well as other areas such as Usa River, Longido and Karatu.
He said they were working in line with the government's directive to ensure that every Tanzanian accessed clean water at a reasonable distance.
Engineer Masika said the government allocated a lot of funds for the Arusha water project, and so the authority would ensure it performed diligently.
MWASA emerged first in offering best services followed by Iringa and Mwanza water supply entities, respectively.